Joshua Furbeck of Fulton, New York was arrested after threatening a member of the Secret Service and his family. Furbeck allegedly called the home of the agent, Christopher Secondo, and left a message on his answering machine that threatened the agent and his family on September 12th, 2016.
In the message, Furbeck says that if Secondo doesn't return his phone call, he will kill him and his entire family. Furbeck, when questioned, admitted to leaving the message but claimed he did it so the agent would return his call. Later the next month, though, when speaking with other agents, Furbeck again made threatening comments about Secondo, commenting that he should have a bullet in his head.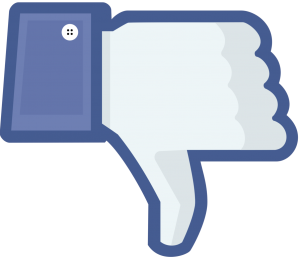 The motive for the threat from Furbeck seems to go back to 2012 in an incident where Secondo had contacted Furbeck as a witness or a victim in an ongoing case. In the midst of the investigation, someone that was seen as a suspect in that case persuaded Furbeck to give his password to his Facebook account to him. Because of this, the Facebook account was locked and blocked, according to Furbeck. Since that time, Furbeck has blamed Secondo for his Facebook account being taken from him and has claimed that Secondo is a dirty cop because of it.
When looking at Furbeck's new Facebook account, Secret Service agents noted many images of guns and ammunition. There were also many children that were holding guns in his photos. Furbeck claimed that the guns were a friend's.
Unfortunately, Furbeck has had his share of run ins with law enforcement in the past. He had recently been released from jail after spending four years in for grand larceny. In November of this year, he also threatened to kill his cousin and her family with a knife he pulled on them.
Right now, Furbeck is being held without bail. Maybe instead of prison, they should consider a looney bin. I mean, come on, who threatens a Special Service agent on a recording that can be used against them at a later time?